PRIVATE TOUR. Are you ready for a beautiful Hiking Experience in the heart of Puglia? Take a step and the discovery begins. Hiking is a good way to spend the holidays into the NATURE and enjoying fabulous rural landscapes. Central Puglia offers many possibilities for lovers of hiking and trekking, in all seasons. With our itineraries you can explore hills, rocky villages, caves, natural parks and beaches! The tour will be conducted by biologists, naturalists and official excursion guides.

Going through the paths of this areas is like taking a dip in history and in the Nature!
In fact you will be able to choose between a quiet exploratory experience in the 'REGIONAL NATURAL PARK OF THE COASTAL DUNES' or you can choose an intensive walk on the hills of 'MURGIA DEI TRULLI'.
---
1) 'REGIONAL NATURAL PARK OF THE COASTAL DUNES'
Visit through secret crevices, caves made from ancient stone, Mediterranean 'steppa', giant dunes, sea and beautiful ponds!
Suggestive places, rich in details, with vast and wild environments, where it is possible to breathe the HISTORY and strength of NATURE in every single element of the Earth and the Sea. Following and listening to the expert excursion guides we will make an excursion to a place that changes ecosystems continuously and will give us wide and original panoramic visions full of ideal views for your best photographs in Apulia region!
■ Nearest town (landmark): Torre Canne (Br)


■ Meeting Point: 'ENI PETROL STATION'
■ Link Google Maps Meeting Point: CLICK HERE


■ D

istance traveled: about 6,5 km (about 3 hours)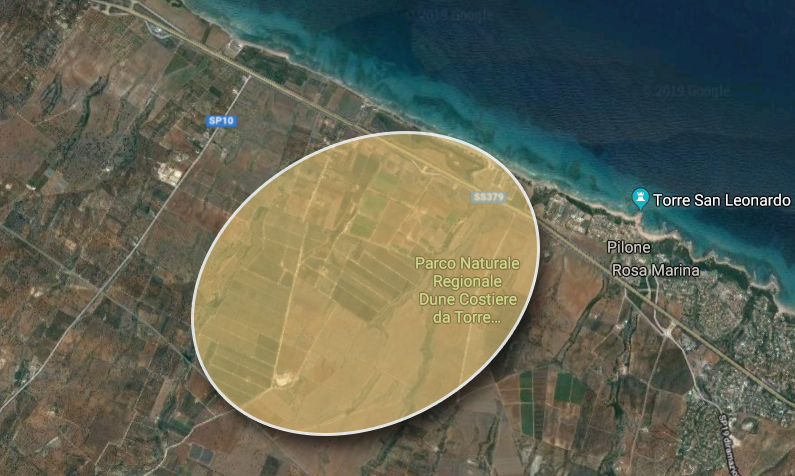 ---
2) 'MURGIA DEI TRULLI' HILLS
Here we will go along very characteristic paths immersed in a thick forest of pines and oaks which, with their tall foliage, cover a dense and variegated undergrowth! But not only: we will see numerous large rocks of the most bizarre shapes along the way, the result of the karst processes that characterized the formation of this hilly plateau. The culmination of the excursion will be when, after having climbed the paths of 'Monte Pizzuto', we will reach a verdant pasture from which we will admire from above the Adriatic sea. Simply spectacular! (This hiking has some challenging slopes)

■ Nearest town (landmark): Cisternino (Br)


■ Meeting Point: 'Belvedere Monte Pizzuto'
■ Link Google Maps Meeting Point: CLICK HERE
■

D

istance traveled: about 4,5 km (about 3 hours)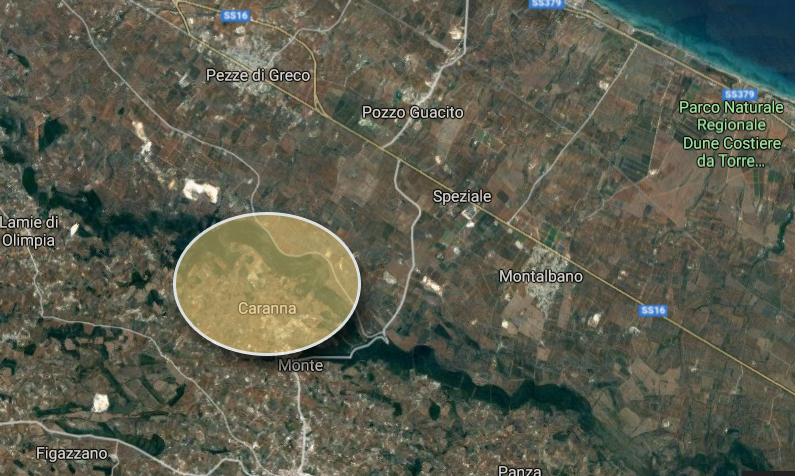 ---
TOUR PROGRAM

10:00 a.m. Appointment with the participants and Briefing with the Official Guides [at the meeting point corresponding to the selected location]
10:30 a.m. Starting of the Activity (ring shape itinerary)
13:30 p.m. (about) Return to starting point – end of Activity

---

PRICES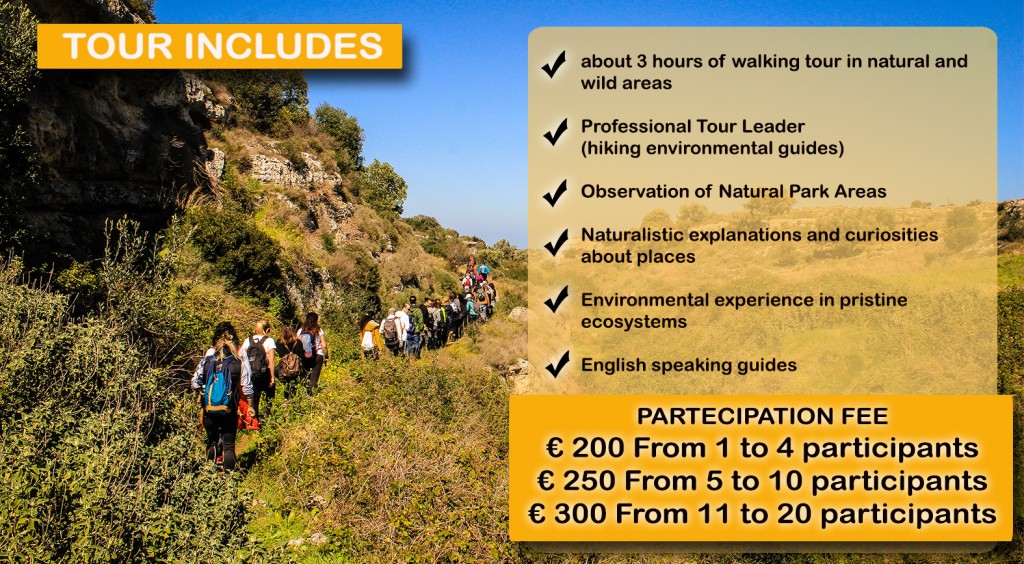 GUIDE SPEAKING ENGLISH INCLUDED!
---
INFORMATION TO KNOW FOR PUGLIA HIKING

•

WHEN YOU CAN BOOK THIS TOUR: from Monday to Friday (except for the period from 10 July to 5 September – high temperatures do not recommend the experience).
IT IS NECESSARY TO CONTACT PUGLIAVVENTURA TO KNOW THE AVAILABILITY (and to book) AT LEAST 6/7 DAYS BEFORE.
•

RATES SUMMARY AN CONDITIONS:
►200 euro per person (from 1 to 4 partecipants)
►250

euro (from 5 to 10 partecipants)



►
300 euro (from 11 to 20 partecipants)
•

NORMAL DIFFICULTY LEVEL – suitable for adults and young aged 15 and up
•

ON REQUEST: transfer to/from hotel – meeting point.

•

WHAT TO WEAR AND RECOMMENDATIONS: Trekking Shoes (or similar); sportswear suitable for the season; cap bring cap with visor and possible sun protection; backpack with 1 lt of water, energy food, camera. We recommend replacement clothing after the activity

•

The areas where the hiking activities will take place are in nature and do not have toilets