WHAT WE WILL SEE. You want to enjoy the sea of ​​PUGLIA from a wonderful point of view practically unreachable except by kayak? Ok! Let's start an adrenalinic experience based on Kayak, Exploration of Coastal Caves and Marine Biology: KAYAK EXCURSION TOUR IN PUGLIA! We share the emotions that our sea offers us from a new point of view Beautiful experience for nature lovers,
BOTH FOR BEGINNERS AND EXPERTS.
The exclusive coastal itinerary covers the northern area of ​​the famous city of MONOPOLI and will allow you to appreciate in a SAFE and ADVENTUROUS way spectacular scenery to discover ravines rich in marine life, wild coves and hidden CAVES. Visions, sensations and rare beauties! The organization offers different types of RIGID KAYAK FOR MARINE EXCURSIONS (Mono, Double, Triple, Sit-On-Top, full optional, with seat). As always you will be accompanied by highly qualified personnel:
Environmental Guides, Marine Biologists.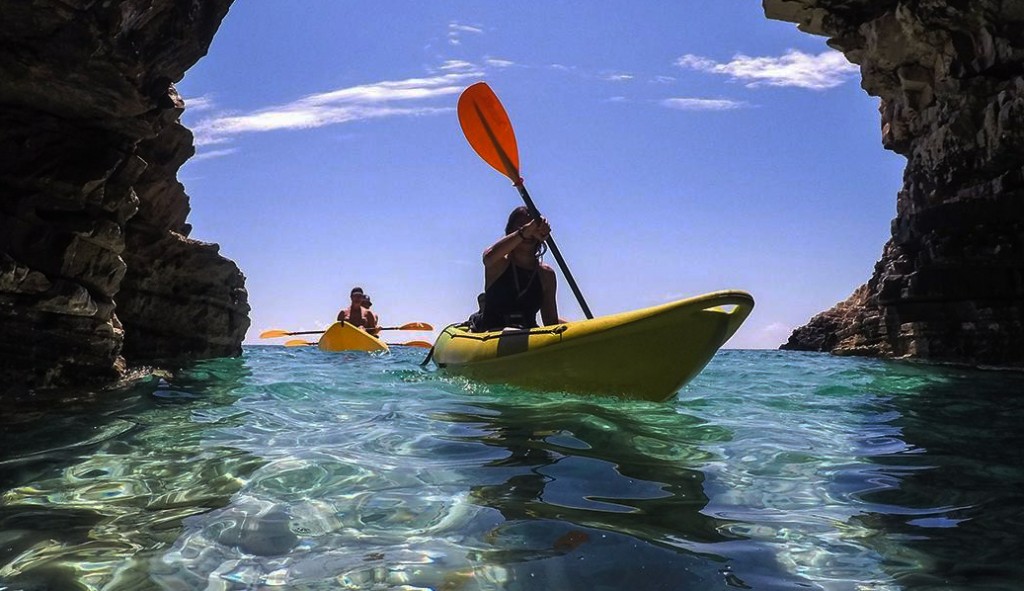 The coastal stretch selected for you offers a multitude of "WOW factors" of unique beauty!!
For example:
✔ cliffs overlooking the sea and the inaccessible beaches
✔ many small sea caves accessible only by kayak
✔ the cove of "Torre Incina", an evocative and very photographed glimpse of postcard-like Puglia
Each experience will of course be preceded by the basic briefing that will easily explain how to use the Kayak. Anyone who wants to approach this sport (with sufficient agility) will be ready for the adventure.
……………………………
KAYAK TOUR PROGRAM

Experience available from Monday to Friday

10.00 a.m. (or 15.00 p.m.): meeting of the participants at the 'nautical center'
Registration and briefing  and start activity
Location: Monopoli Nord; departure from Cala Corvino and route to Torre Incina (roundtrip)
Level: T / E (Touristic-Excursion) – ◉◉◎◎◎ medium/simple activity (Minimum age: 14 years)
Duration: about 3 HOURS; distance: about 2.5 nautical miles (4.5 km)
……………………………
ITINERARY DETAILS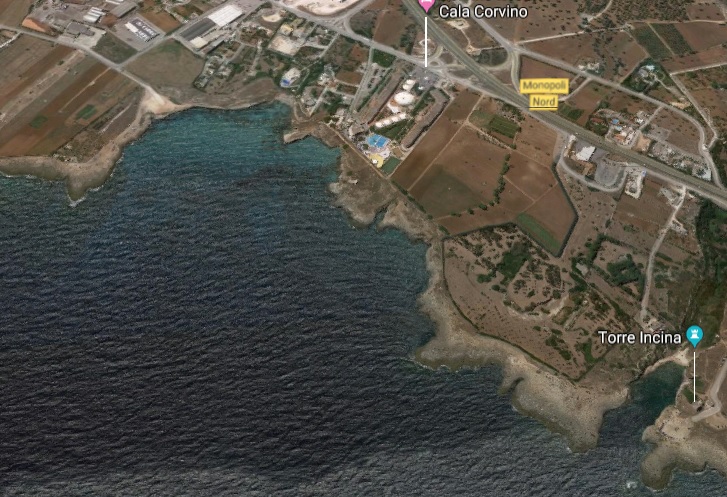 • Meeting Point:
PUNTO NAUTICO – Monopoli North (Ba)


via Marina del Mondo

☛ WHERE IS THE MEETING POINT
---
PRICES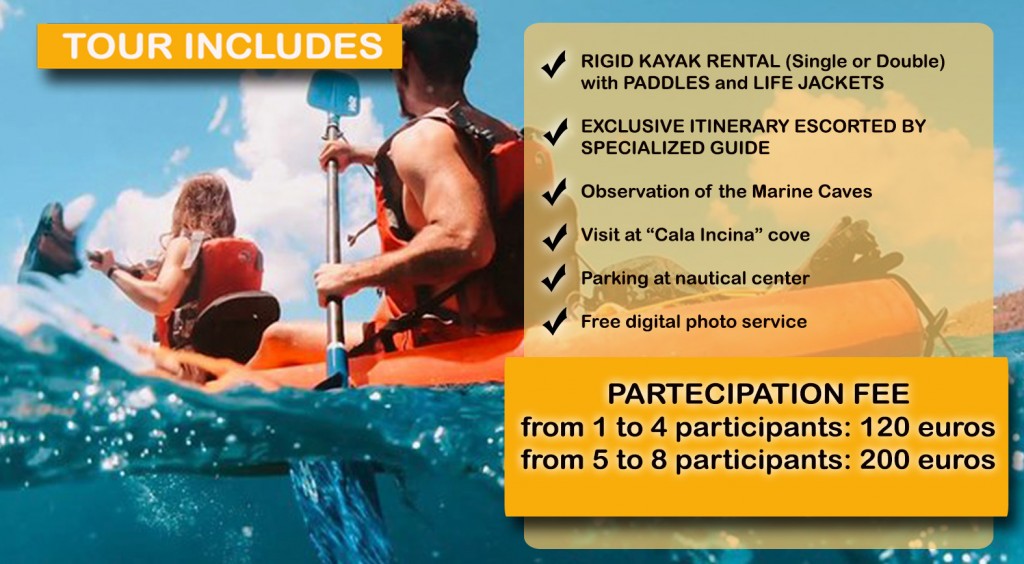 TRANSLATION SERVICE IN ENGLISH (OPTIONAL):
+ 50 Euro
---
INFORMATION TO KNOW
•

WHEN YOU CAN BOOK  THIS TOUR: from Monday to Friday, and

from June to September)
IT IS NECESSARY TO CONTACT PUGLIAVVENTURA TO KNOW THE AVAILABILITY (and to book) AT LEAST 5/6 DAYS BEFORE.
THE ACTIVITY WILL BE CONFIRMED WITH A MINIMUM 4 BOOKINGS AND A MAXIMUM OF 8 RESERVATIONS PER TURN
•

RATES SUMMARY AN CONDITIONS:
►from 1 to 4 participants: 120 euros
►from 5 to 8 participants: 200 euros
►professional translation service: + 50 euro
(cash)



•

WHAT INCLUDES:
◾
RIGID KAYAK RENTAL (Single or Double) with PADDLES
◾
EXCLUSIVE ITINERARY ESCORTED BY SPECIALIZED GUIDE:
✔ Grottoni di Cala Corvino / Grotta delle Sirene
✔ Grotta Pacchi / Grotta delle Nicchie
✔ Cave of the Dredge / of the Engraved Pebble
✔ Cala Incina

◾
PARKING IN THE NAUTICAL CENTER 
•

BONUS FOR EVERYONE: Digital photo service, to be received free of charge.
The program may be changed by the guides for security reasons
The guides will distribute the single/ double kayaks based on the composition of the group
•

THIS EXPERIENCE IS SUITABLE FOR:



1) PEOPLE WITH AGE AND ATHLETIC AND PSYCHO-PHYSICAL CONDITIONS SUITABLE FOR THE EVENT [NECESSARY SELF-ASSESSMENT]
2) THE PARTICIPANT MUST KNOW HOW TO SWIM AND MUST NOT SUFFER FROM PATHOLOGIES WHICH CARRY RISKS IN WATER.
•

BRING WITH YOU: swimsuit, backpack with water (at least 0.50 liters each) and energy snacks (example: snacks, dried fruit, etc.), cap with visor, sun protection, case for anti-water phones, rock-climbing shoes or beach sandals, spare clothes.