PRIVATE TOUR. Fishing tourism aboard of TYPICAL MOTOR-BOAT! A wonderful experience with LOCAL fishermen. Experience the pleasure of boarding real craftfishing boats. Live the culture of the sea in an original way and enrich yourself with knowledge of the oldest maritime traditions. Summer vacations in Puglia are full of pleasant surprises … and this mini-cruise will reserve more than one! LIGHT-LUNCH & DRINKS INCLUDED.
Pugliavventura will accompany you on a particular boat: a typical motorboat of local fishermen of 10 meters long and 4 meters wide. It is a real "fishing boat" that has TOURIST EQUIPMENT: full optional hull with cabin, benches and armchairs, brunch table, bow solarium, private bathroom, 280 hp turbo intrercooler engine power, cruising speed max 20 knots.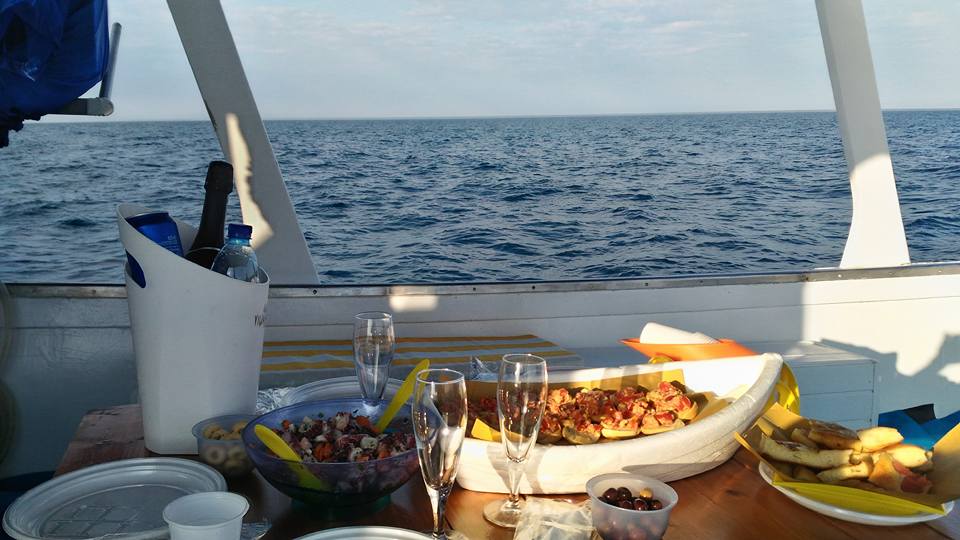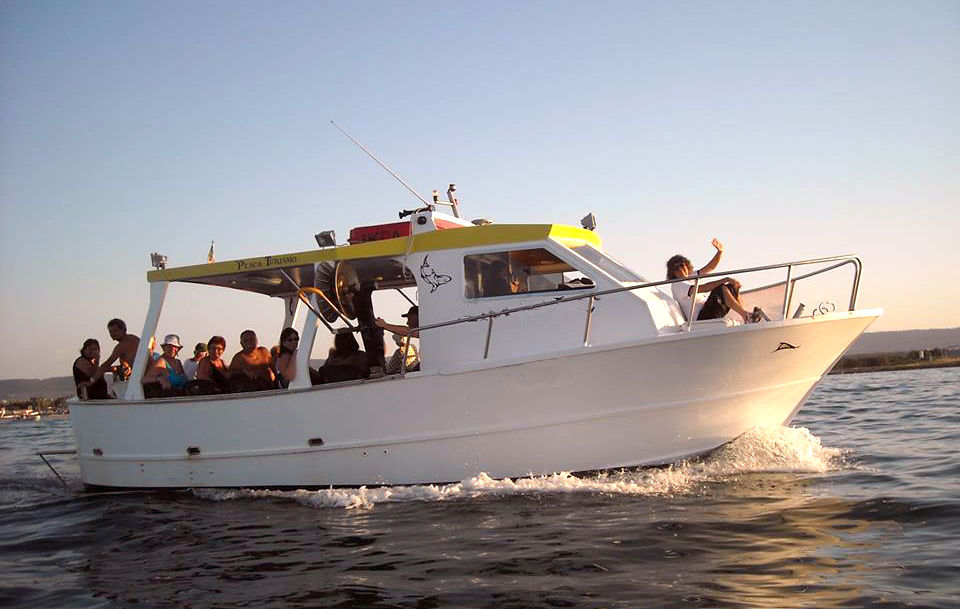 In this particular trip it will also be possible to fish with our fishing stick… with the typical technique of the fishermen of Puglia! And what you draw you can take it home! Summer holidays in Puglia are full of surprises … and this mini cruise with typical fishing tour will reserve you more than one! Especially when you bathe in refreshing fresh waters … maybe trying a simple snorkeling.
Your experience includes (compatibly with sea conditions) BOLENTINE FISHING: the most probable fish species to be fished can be: mullet, croaker, bream, wild strawberry, bonito, murmur, damsel. These species are typical of the southern Adriatic: their medium-small size is important because these fish are the basis of the nutrition of local sailors.
It is also possible to try TRAWLING FISHING  or OCTOPUS HUNTING.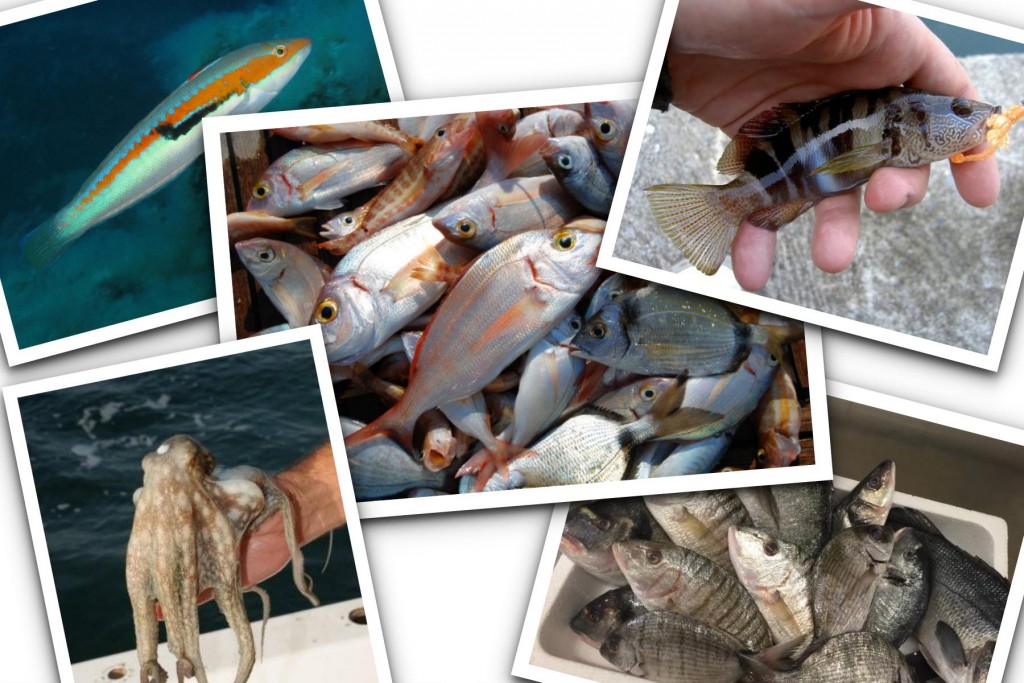 But it also prepares your palate, because the skipper will take you by the throat offering you a delicious "brunch" based on (for example) seafood salad, 'friselle' with octopus or tuna, fragrant typical 'focaccia', salty snacks, various fresh drinks, italian beers and bottle of Prosecco!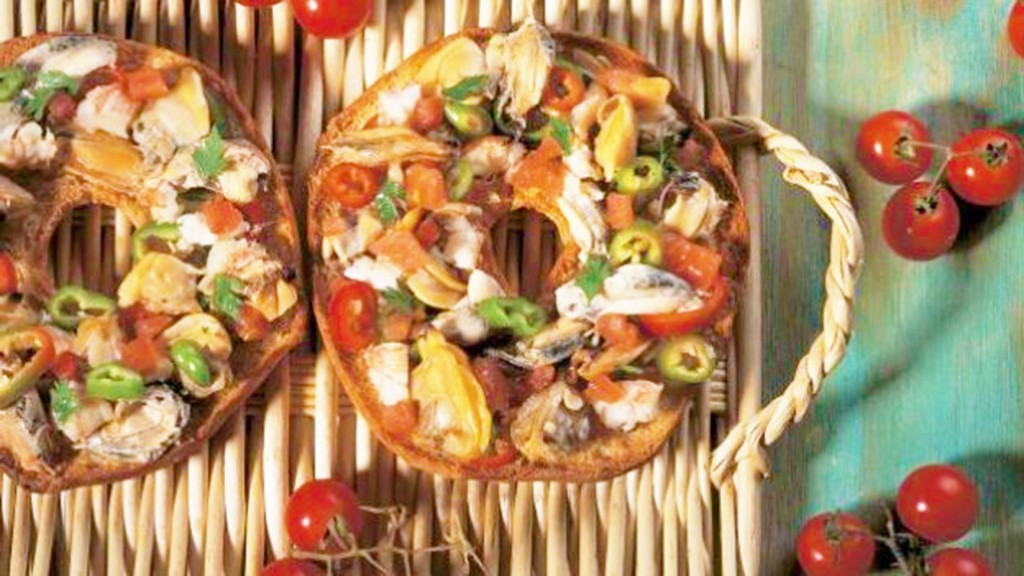 BASIC TOUR PROGRAM

10:20 a.m. Appointment with the participants and briefing with the crew
10:30 a.m. Starting of the experience
during the tour it will be possible to: fish, swim, relax, taste the specialties on board
02:30 p.m. Return to the pier – end of the experience
(other departure in the afternoon are possible)

BOAT ITINERARY DETAILS




? Meeting Point:
TORRE CANNE – Fasano (Br)
harbor – fishing boat pier – last mooring

☛ WHERE IS THE MEETING POINT
---

PRICES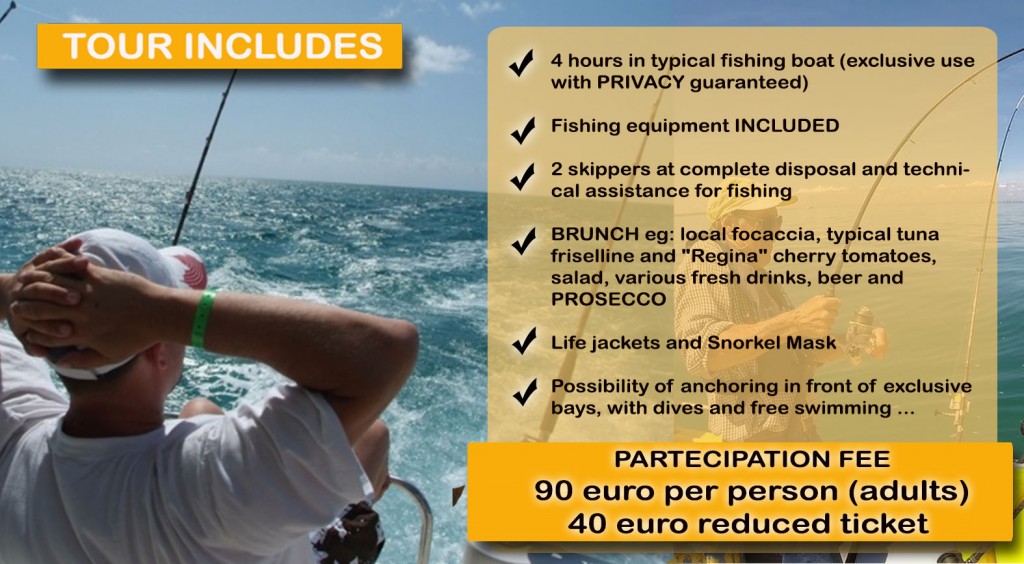 TRANSLATION SERVICE (ENGLISH) INCLUDED!
---
INFORMATION TO KNOW
•

WHEN YOU CAN BOOK  THIS TOUR: Every Day (from April to September)
IT IS NECESSARY TO CONTACT PUGLIAVVENTURA TO KNOW THE AVAILABILITY (and to book) AT LEAST 6/7 DAYS BEFORE.

•

RATES SUMMARY AN CONDITIONS:
►90 euro per person (adults)
►40 euro reduced (between 7 years and 16 years)

►
under 6 years old: free guests
The experience is activated if:




◾ a basic number of 4 adult participants is booked


◾ in case you are less than 4 participants: you need to cover the total basic fee of 4 adults

(and for each participant over the third, the indicated fee is added)
•

ON BOARD THE MAXIMUM NUMBER OF PARTICIPANTS IS: 10
•

Possibility to park your car in the square in front of the port (free and unattended)

•

WHAT TO WEAR AND RECOMMENDATIONS: sportswear suitable for the season, comfortable sneakers; hat, sunscreen; it is advisable to bring any medicines to prevent seasickness